Dr. Deborah Ann Turner elected President of LWVUS for 2020-2022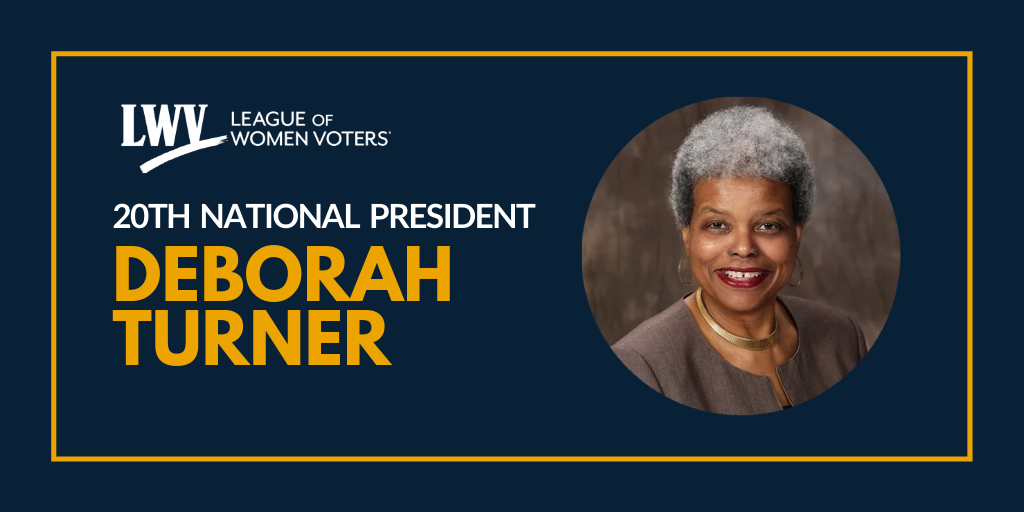 From LWVUS CEO, Virginia Kase: 
On Friday, our League delegates elected Dr. Deborah Ann Turner as the 20th board president of the League of Women Voters of the United States for our 2020-2022 biennium.  Deborah has an impressive resume, as a doctor, an attorney, and a long-time League member. In her remarks on Saturday, she laid out her vision for the League during the next biennium: making VOTE411 a household name, advancing our Diversity, Equity, and Inclusion (DEI) work, and embracing intergenerational relationships. I am so excited to welcome Dr. Deborah Ann Turner as the President of our new board, and I am confident her leadership will carry the League forward strongly into our next century.