In 1998, the League established a Scholarship Awards Program in memory of former Montpelier League President, Winona Smith.
Every year, the League of Women Voters Education Fund awards scholarships, in the amount of $1,000, to three or four Vermont high school graduates for college tuition, vocational training, and/or other career-oriented preparation. Selection is based on civic participation, community service, school activities, financial need, and teacher recommendations. In addition, applicants must demonstrate civic ideals by writing two essays, one on voting right issues and, the other, on recent national or international events.
The League received 35 submissions in 2020. While it was challenging to pick amongst so many applicants, we thank all students for their outstanding applications and congratulate the 2020 recipients.
Recent Recipients of the Winona Smith Scholarship
2020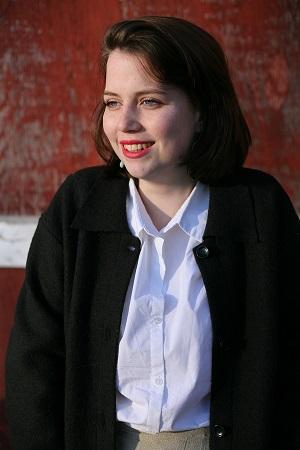 Audrey Grant, (Hardwick), Hazen Union High School
Read the 2020 Essay by Audrey Grant
A consummate volunteer, Audrey was active in both school and community activities, coordinating blood drives, youth volunteers at the Hardwick Food Pantry, and serving as technical director for Vermont Vaudeville. She was a member of the National Honor Society, the school chorus, and played clarinet in the school band. Audrey was accepted at five colleges and will be attending Simmons University where she plans to study Political Science and work in government or non-governmental organizations. Audrey is the daughter of Stephanie Fraser and Robin Grant.
Eva Jessup, (N. Middlesex), U-32 Middle & High School
Read the 2020 Essay by Eva Jessup
Eva volunteered at many nonprofits, notably serving as Co-Director for the Middlesex Food Shelf where she coordinated food drives and student snack program for the local elementary school. She was equally involved in many school events - as a member of the Student Restorative Panel, she worked on resolving issues through open discussion instead of detention. In addition, recognizing more student involvement in the community should be a priority, Eva co-founded the Community Service Group at U-32, organizing service volunteer opportunities through the Senior Community Outreach Program. She participated in several athletic teams and succeeded academically in challenging courses. Her teachers called her a real "powerhouse." Eva will be attending UVM and intends to pursue a degree in education. Her parents are Kimberly and Benjamin Jessup.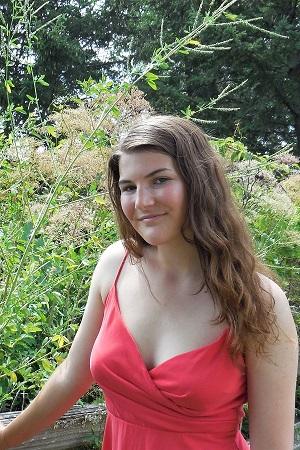 Hannah Larose, (South Burlington),South Burlington High School
Read the 2020 Essay by Hannah Larose
Teachers characterize Hannah as possessing a high level of resiliency and determination when compared with her peers. Her academic record is flawless and she always took challenging courses. Hannah is considered a leader whether this be coursework or athletics; she was a three-sport participant. Hannah was a member of the National Honor Society and Refugee Outreach Club. She accomplished all of this while working several jobs. Hannah is looking to become a dentist and, later, an orthodontist. She was accepted to four universities including UVM and University of Massachusetts at Amherst. Hannah is the daughter of Heather and the late Anthony Larose of South Burlington.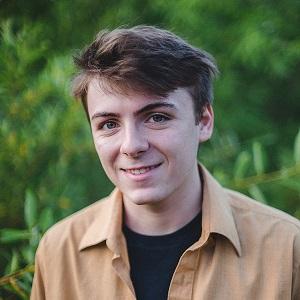 Senan Pol, (Chittenden), Rutland High School
Read the 2020 Essay by Senan Pol
The depth of Senan's commitment to his community and school is formidable. To list a few activities - Rutland High School's community service YES plan program, model United Nations, Amnesty International Club, New Neighbors Club, Student Senate Class Senator, Encore Theater, Mock Trial, National Honor Society and much more. Senan was accepted to eight schools. He will study International Affairs with a concentration in Contemporary Cultures and Societies and minor in anthropology. He is the son of Daniel Pol and Jennifer Sikes.
2019
Makayla Chouinard, Spaulding High School

Elexia Hodgdon, Craftsbury High School

Dharma Neil, Woodstock Union High School 


Jennifer Tedesco, Hazen Union High School 
2018
Anna Beach, Spaulding High School 

Hunter Cliche, Twinfield Union School

Erin Magill, Harwood Union High School

Jshauna Tilton, Bellows Free Academy, Fairfax
2017
Gracie Baker of Bellows Free Academy
Jennie Mull of Burr and Burton Academy
Julia Stergas of Bellows Free Academy
2016 
Cordelia Bell, Bellows Free Academy
Cole LaVoie, Harwood Union High School
Aenea Mead, Harwood Union High School
Catherine Ware, Hazen Union School
2015
Jesse Keel, Arlington High School
Luke Lapean, Mount Anthony Union High School
Hannah Patterson, Mount Anthony Union High School
Isabelle Strong, Stowe High School